Your website is an online representation of your business, and now more than ever your website is the first impression and opportunity your business has to captivate, impress and educate customers. In today's technology-based world, a great website can make or break a company. In many respects, a website is the most important marketing tool and an extension of your sales staff. In the same way you wouldn't present an unkempt salesperson to represent your company, neither should you present an unremarkable website to the consumer who is specifically searching for your product or service.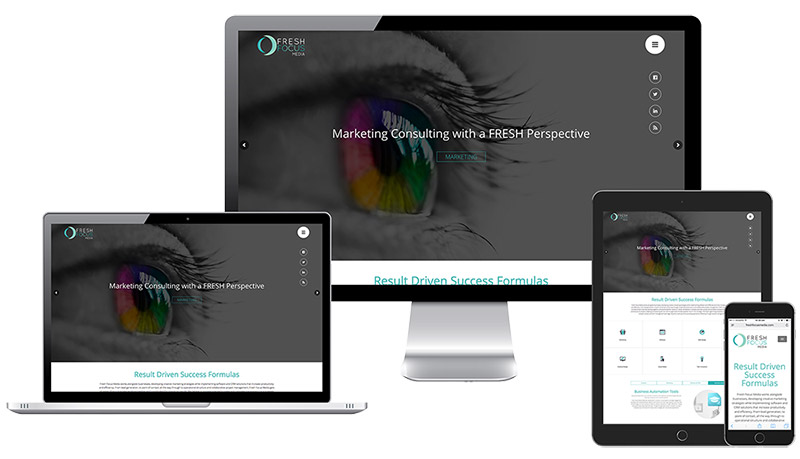 Consider Your Audience
As more consumers make decisions based on their online experience, the appearance, usability and accessibility of your website is more important than ever, especially if you are in a competitive market. Studies have shown that a well-built website will generate better customer traffic and an improved user interface will increase conversion, generating new business at an exponential rate.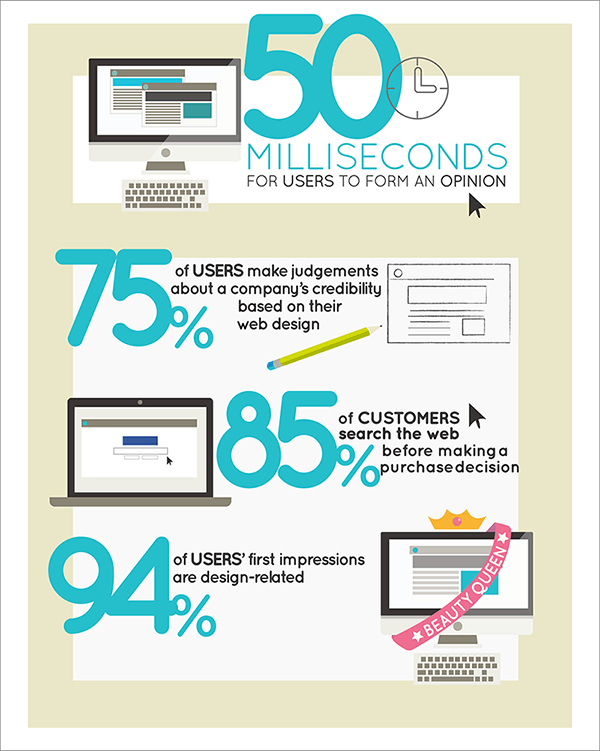 Web Design Strategies Built For Success
We focus on building websites that streamline content and feature efficient navigation (the most content with the least amount of clicks), so your brand message gets across quickly and clearly. Our design, content strategy and development is executed with the latest SEO best practices in mind so you're ranking more prominently for target search terms. Our web design team ensures your website is easily scalable so that more content or functionality can be seamlessly integrated down the road, such as a CMS or an online store.









Website design is of paramount importance to the success of any business in today's competitive online marketplace. Don't let poor design and low rankings hold your website back. Contact Fresh Focus Media to learn how we can help your business succeed online. We design concepts that are strategically planned to encourage interaction, increase customer engagement and create loyalty. Working one on one with you, our team will map out and create an online experience, taking into account how customers are going to use your website, how you can get the most out of those customers and how to properly push calls to action that matter.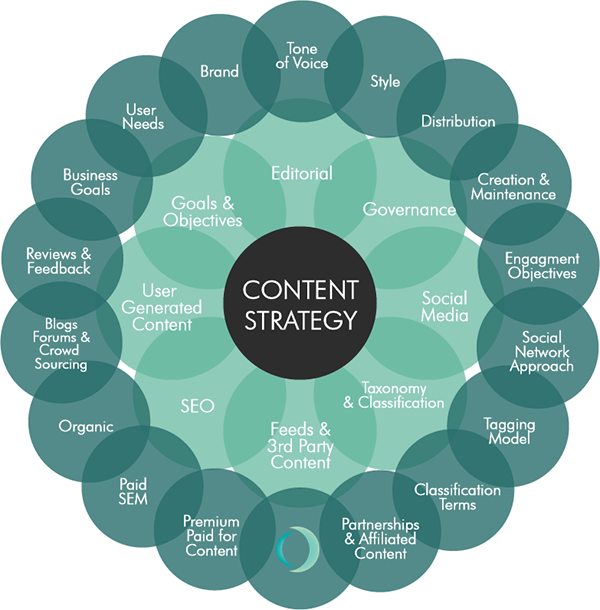 Monthly Reporting & Google Analytics
Using a strategic reporting plan, we provide monthly reports outlining all traffic to your website, page views, demographics and new visitor numbers. Utilizing this monthly reporting system, we can better support your online goals and advise on how to increase overall return.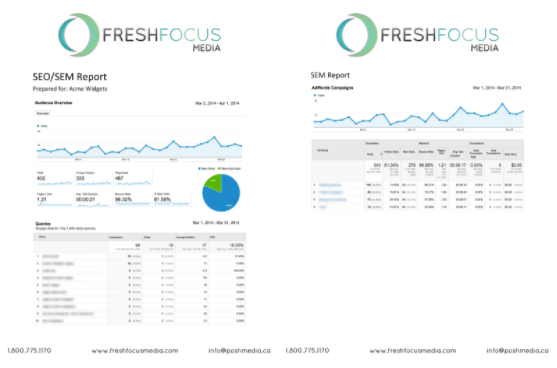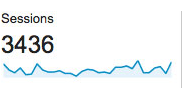 A session is the period of time a user is actively engaged with your website, app, etc.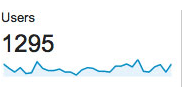 Users are people who have come to your website. This includes both new and returning users.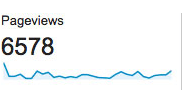 Pageviews are the total number of website pages viewed.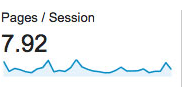 Pages / Session (average page depth) is the average number of pages viewed during a session.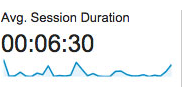 The average length of a session.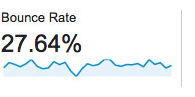 Bounce rate is the percentage of single page visits (visits in which the person left your website from the entrance page without interacting with the page).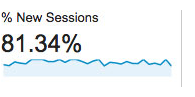 An estimate of the percentage of first time visits.