September 22, 2016 5:51 pm | Category: Uncategorized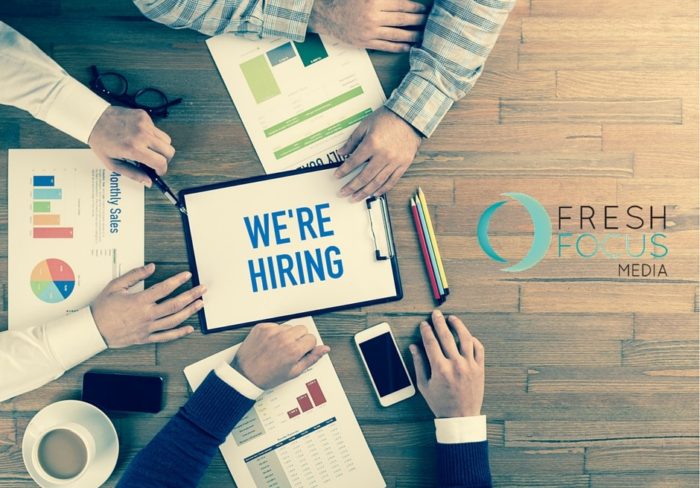 We are looking for a dynamic individual to join our growing team. 
Currently Hiring For: Communications Coordinator
The Communications Coordinator will be responsible for ensuring and coordinating the execution of clear internal and external communication strategies on behalf of the company to the public and its clients. The ideal candidate will have the ability to copywrite, have basic computer knowledge, social media experience, account management experience and will posses the ability to prepare and speak on behalf of the company, coordinating PR, marketing and sales presentations. This position will be an ongoing learning role; it's imperative that the candidate selected have the ability to learn and grow with the role as the company continues to grow and explore new offerings and approaches.
Key Responsibilities: 
Daily communication and account management with clients throughout all phases of their project, ensuring that they understand project goals and milestones clearly.
Conduct regular status meetings with all clients, keeping their needs and requirements continuously in view.
Work collaboratively with the development team, and ensure that all communications between FFM and clients are precise.
Ability to handle client meetings in a professional manner, ensuring they run on topic and address any roadblocks or concerns.
Participate and eventually lead daily Scrum meetings, projects reviews, demos and other project related meetings.
Maintain client confidence and satisfaction in FFM.
Handle copywriting for FFM internal projects (such as user manuals and social media posts), as well as for client needs (such as website content). Ability to visualize as well as convey a message into relevant and interesting content.
Execution of all social media activities (i.e.­ tweeting, sharing, engaging, liking, increasing social reach, etc.) for FFM and our clients.
Communicating in a professional, but unique social media "voice" for each client, directly aligned with the clients' thought leadership and content platform.
Impeccable attention to detail, especially when handling project timelines.
Team oriented success modeling. Able to lead and be part of team to ensure the overall success of the company.
Ability to learn and adapt to company and client objectives.
Basic marketing and sales knowledge for presentations and educational client meetings.
Ability to manage and coordinate with third parties to maximize the success of the company and ensure objectives are met.
Ability to learn our software system and train other employees and clients in its use.
Abilities You Possess That Assist In Your Job Performance: 
Customer Service
Ensure clear communication with clients; respond promptly to client needs; respond to requests for service and assistance; meet commitments accurately and on schedule.
Problem Solving
Identify and resolve problems in a timely manner; gather and analyze information skillfully; develop alternative solutions; work well in group problem solving situations; use reason even when dealing with emotional topics.
Adaptability
Adapt to changes in the work environment; manage competing demands; change approach or method to best fit the situation; able to deal with frequent change, delays or unexpected events.
Teamwork
Balance team and individual responsibilities; exhibit objectivity and openness to others' views; give and welcome feedback; contribute to building a positive team spirit; put success of team above own interests; able to build morale and group commitments to goals and objectives; support everyone's efforts to succeed.
Qualifications: 
Education
Bachelor's Degree in a related field is required
High School Diploma
Experience
Customer service experience
Presentation experience
Copyright experience
Communication experience
Social media experience
Blog experience
Account management experience a bonus
Project management experience a bonus
Sales and marketing experience a bonus
Communication Skills
Verbal / Nonverbal ­ Convey easily and quickly any message; speak clearly and persuasively in positive or negative situations; listen attentively and seek clarification; respond well to questions; maintain professional nonverbal communication.
Written ­ Write clearly and informatively with a high level of sophistication; varying writing style to meet needs.
Presentation ­ Present clearly and informatively, easily maintain audience attention and respond to audience needs; able to facilitate discussion and manage audience as needed.
Computer Skills
Become and remain proficient in all programs necessary to perform the everyday duties of this position.
Proficiency in MS Office Products is required.
Background knowledge of software development is a plus.
Send us your resume here, and select Careers from the subject drop down. Don't forget to mention what position you are applying for.
We are looking forward to hearing from you!