Our development team focuses on the customization, implementation and integration of business software solutions that match your exact needs. Unlike traditional software, Fresh Focus Media applications are customized specifically to meet the expectations defined by our customers, managing the day-to-day operations, customer flow and real-time information reporting. Traditional software applications require that businesses conform to what functionality is made available to them; Fresh Focus Media software specialists focus on efficiency, providing key individuals access to the information they need to do their jobs best. Our software solutions provide businesses with the opportunity to dictate exactly what the expectations are from front-line staff and ensure that all standards are being met. We work through the entire process of architecting, planning, developing and ensuring both your operations and customer experiences match your needs. Fresh Focus Media software solutions adapt to your business; they don't force your business to adapt to them, maximizing your results and saving money.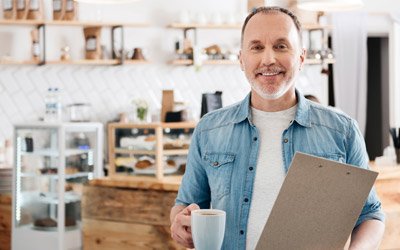 Process Matters
Working alongside your business collaboratively, we run a Scrum development system. This process ensures that you're involved every step of the way and that our development never diverts from the user experience, goals and requirements of the project. From start to finish Fresh Focus Media will map out, manage and keep you in the loop through all detail planning, design and development. We don't just design and develop software; we test, train and handle the implementation through strategic releases and ongoing support plans. Fresh Focus Media's communication and attention to detail is unmatched, providing long-term quality solutions you can count on.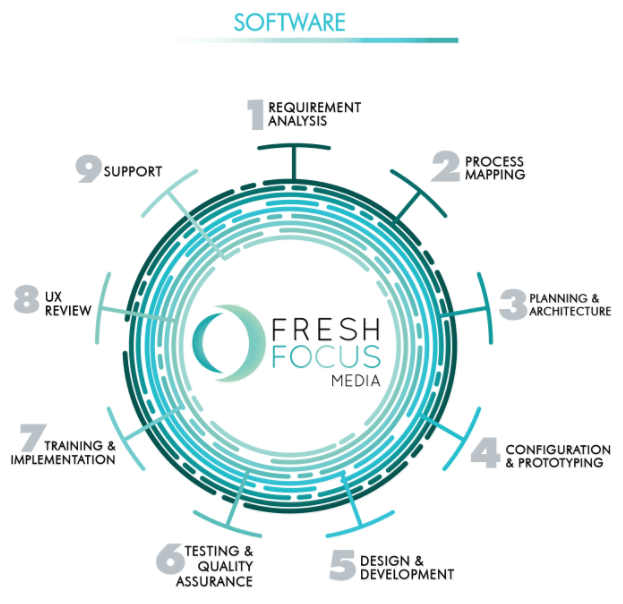 Solutions That Respond
Whether you're looking for a solution to enhance current operational efficiencies, expand revenue by providing an additional digital service to current customers or to build a new business SaaS-based software product, Fresh Focus Media has the expertise to deliver on your expectations. Our business in a digital box program allows your business to generate revenue with full start to finish solutions. Whether your desired outcome is an online SaaS model, app or custom CRM, our team will guide you through the process to bring your product to market.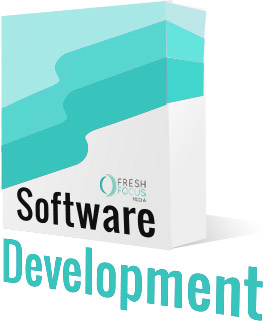 App Development
Apps are fundamentally changing the way businesses, customers and the world is interacting with technology. Apps are a simple way to provide crucial business information quickly and easily to customers, increasing customer satisfaction, communication and engagement. They're also a great source of revenue and an entirely new business model that needs to be considered. Whether the app is specifically for your business, is built to increase your business efficiency or is designed to engage customers, Fresh Focus Media has the expertise to deliver and implement a full app solution. There's no doubt that apps drive your brand and differentiate your business. Apps also improve access to your business while increasing customer interaction and satisfaction.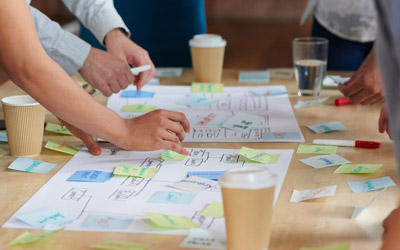 Choosing The Right Language
All coding languages have their advantages and limitations; the right strategy takes into account what channels and outlets are best for your business and target market. We work collaboratively with your team to implement a powerful and appropriate strategy so the right language is selected to help your business reach its goals and objectives.